The events in Peshawar in December, when the Taliban attacked a school killing 145 people, and the terrorist attack on the offices of the satirical French magazine Charlie Hebdo this week which claimed 12 lives, reveals that what extremists fear the most is the power of the pen, and free speech. This was illustrated by a Matt cartoon

in The Daily Telegraph following the Paris attack, which showed the two assailants with their weapons saying to one another as they prepared to enter the offices of Charlie Hebdo "Be careful, they might have pens."
In 2013, the Nobel Peace Prize winner Malala Yousafzai, herself a victim of a failed assassination attempt, said in a speech to the United Nations "The extremists are afraid of books and pens…
So let us wage a global struggle against illiteracy, poverty and terrorism and let us pick up our books and pens. They are our most powerful weapons
."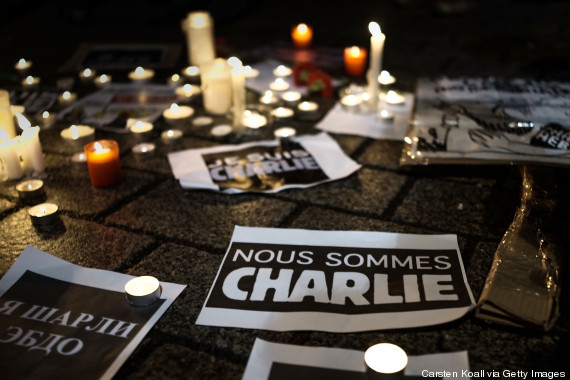 Following lasts weeks terrible events in Paris, silent vigils were held in cities around Europe. People of different races, faiths and no faith at all gathered together in defiant solidarity to light candles and hold up pens and banners saying "Je suis Charlie" (I am Charlie)

. These vigils sent out a clear message that we will not give in to fear and intimidation, that

the pen is indeed mightier than the sword, that love is more powerful than hate, and hope more powerful than fear. It also conveyed the message that

we can hold unswervingly onto our beliefs, and yet be loving, gracious, generous and respectful to those who disagree and maybe even mock us.

As the French philosopher Voltaire said "I might disagree with your opinion, but I am willing to give my life for your right to express it."
Violence for the sake of your beliefs, whether it is the Inquisition, the Crusades, Mao's religious purges, Al Qaeda or ISIS, is an affront to humanity created in the image of God and deeply sinful.
The Apostle John gets to the heart of the matter when he writes '

Whoever claims to love God yet hates a brother or sister

is a liar.

For whoever does not love their brother and sister, whom they have seen,

cannot love God, whom they have not seen.

And he has given us this command:

Anyone who loves God must also love their brother and sister.
' (1 John 4:20-21)