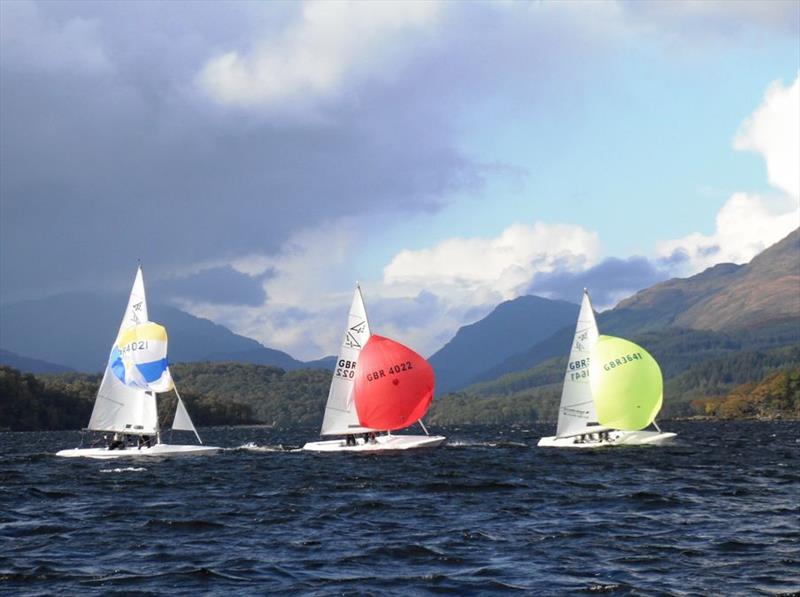 When I lived in Bowness-on-Windermere, I used to help crew for a parishioner who owned and raced a 'Flying 15', a 15 foot long, two person keelboat. Sailing is one of the most exhilarating sports I have ever participated in, and there is nothing like the thrill of being in a boat that is powering through the waves, driven only by the wind. But the weather on a lake can change very rapidly, and there have been many times when I have been caught in a storm, which can be really terrifying. I was therefore always extremely grateful that the person skippering the yacht was my friend, because unlike me, he had many years experience of sailing both on lakes and at sea, and knew how to handle a yacht in difficult conditions, and could calmly instruct me on what to do, and ensure that we always returned safely to the harbour.
As we journey through life, it is important to have someone who can be the skipper or guide of our lives, in the good times when life is plain sailing as well as the difficult times when we we're being tossed about by the storms of life.
For the Christian, that guide should be Jesus, who has promised to be with us always (Matthew 28:20). As the Psalmist writes '
For this God is our God for ever and ever; he will be our guide even to the end.' (Psalm 48:14)
As we look ahead to all that 2016 has install for us, one resolution worth committing to is to make Jesus the skipper and guide of our lives. You may wish to use the words of this song, as a prayer for the coming year:
Jesus, be the centre, be my source, be my light.
Jesus, be the centre,
be my hope, be my song.

Be the fire in my heart,
be the wind in these sails,
be the reason that I live, Jesus.

Jesus, be my vision, be my path, be my guide.
May God bless and guide you in the year to come.